Word Count: 2327
Takes: 7 minutes and 5 seconds to read.
Avguste Antonov is a musician who is a active classical pianist/soloist. Has preformed in quite some places. He has lived in France for about 10 years then moved to America, and from 2006 lives in Texas as in the present. Other then being  a musician he is also a gamer, which is along with playing the piano a passion of him. He owns 2 sites. His personal site about him as a musician: Avguste Antonov & his own gaming site: GamersOverview.
During reading the interview you may or may not listen to one of his concert video's:
1.) Max Pen: Avguste did you ever expect when you where young you would end up being a pianist? Or was it at quite a young age a hobby of yours to spent time with the piano? Practicing on it.
Avguste Antonov:
I began music and piano at the very young age of 5. From what I recall, my grandparents (who raised me up to the age of 10) kind of put me on the piano and that was it.
When I moved to France in 1989, I continued to study piano, and even though I was supposedly "good", I didn't really get serious about it until I reached the age of 16. Similar to any kids, I was more interested in watching TV, playing video games (Sega, Playstation 1)
But then, at the age of 16, I heard a concert by Andre Watts and I was hooked.
2.) Max Pen: Who of current or past pianists have inspired you to also become a pianist?
Avguste Antonov:
I was lucky to grow in a family of orchestra musicians (both parents are cellists) and as such I was able to meet and talk with many famous pianists. I was also able to have private lessons with many of those pianists. From Andre Watts, Barry Douglas to Vladimir Viardo, all have inspired me and helped me in one way or another.
3.) Max Pen: You are a soloist to now, for how long? Where you very nervous when you had to play for the first time during a concert as soloist?
Avguste Antonov:
From the very beginning, I was trained as a performer and as far as I can recall, I have been performing as far back as the age of 14.
However, my real career began in 2008 after I left Texas Christian University.
As a student, one doesn't have the time to work on a career, repertoire, find concerts. But even during my years as a student I continued to perform with different ensembles (choirs, wind ensembles and the likes).
However leaving Texas Christian University gave me the time I lacked to grow my career, learn new repertoire and perform all over the country. So one could say that my real and current career began in 2008. 
4.) Max Pen: When was your first concert just in general as a pianist being part of the orchestra? Did you consider your self good in the early years of your career?
Avguste Antonov:
I began playing with orchestras and other ensembles during my years at the University of Kansas and this continued at Texas Christian University. Ensembles included the University of Kansas Wind Symphony, the University of Kansas Orchestra, the University of Kansas Choirs, the Texas Christian University Wind Ensemble.
I grew up in an environment of "being the best". However, at the same time, I have never been much arrogant. Did I consider myself good? Do I consider myself good?
I prefer to show this by my concerts and various performances
4.) Max Pen: In what year did you start your career? Which was the location and date of your first stand alone concert?
Avguste Antonov:
Even though I have been performing for many years, I would say that my real career really started in 2008.
However, my first stand alone concert came 10-11 years earlier. In France I was performing regular recitals in a piano store. The last of those recitals was in 1999, right before leaving for the USA.
5.) Max Pen: Have you ever tried to compose your self? If no why not? Do you believe it to be a tick to hard to put effort in? Or are you trying to focus on other parts of the Musician life?
Avguste Antonov:
Many of the composers I know and work with have suggested and mentioned that I should compose.
I don't really see myself composing. I have tried, however I find it difficult to keep all musical ideas straight in my head.
I am in admiration of all the composers. Composers such as Carter Pann, Marc Parella, John Mackey, Robert Rollin, Raina Murnak and others. I admire them all for the way they compose, for their ability to write something.
I will leave the composing to the above composers and all the others currently in activity and/or coming up in the business.
6.) Max Pen: Do you play any other musical instruments but the piano?
Avguste Antonov:
Officially, I play only the piano. And in the "piano", I also include the electric keyboard and the celesta.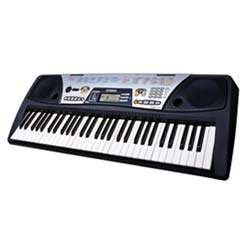 However, during my years at the University of Kansas, I had the wonderful experience of playing percussions (gong, chimes) for a composition called "Ride" and written by Samuel Hazo.
7.) Max Pen: Where your parents into music, or any of your friends during your teenager years? Who or what really influenced you the most to become a pianist?
Avguste Antonov:
My parents are both musicians, playing the cello. And they are still in activity. My step father (Larry Figg) is cellist for the Kansas City Symphony. My mom (Krassi Figg) is cellist for the Tulsa Symphony and the Tulsa Camerata.
During my young school years, I was with fellow music students (dancers, singers and the likes).
Nothing really influenced me. My grandparents put me on piano and progressively I got to like it, love it and I have never changed.
8.) Max Pen: The main genre is classical you play, can you let us hear some of the songs you played (can be links to vids or music files,etc..)
Avguste Antonov:
Yes, I do play classical music and contemporary music, especially American living composers.
My currently available MP3s can be found @ Avguste Antonov Music
Videos can be seen visiting this link: videos
9.) Max Pen: What is the most troubling, hardest thing any artist will face on stage? (getting the crowd with you, making sure its not boring the whole show,etc..)
Avguste Antonov:
Personally I think it is stage fright. Having stage fright can limit one's capabilities, which in turn can make the performance boring, creating a troubling feeling for any audience and then it can become a disaster.
10.) Max Pen: Have you ever had a bad experience with the crowd during a concert? That some of them where disrespectful etc …
Avguste Antonov:
I have never had any problems with any audience. Each crowd I have played for was great and enjoyable.
11.) Max Pen: You have preformed in Universities mainly why? Also which type of groups of people are you trying to attract to the music you play?
Avguste Antonov:
Performance venues depend on which presenters are contacted, a presenter interest, when are respective seasons planned and how each negotiation is going.
I would love for as many people as possible to hear me perform.
The music I perform is accessible to all type of audiences and I hope that with my performances, listeners will discover composers, new music, new likes.
12.) Max Pen: From this vid: music video 1 You had to wait some minutes before playing, where you very nervous? And I also notice you have the habit of hitting your glasses with your finger like if they can fall of at any moment. Where you waiting or preparing your self for the part you had to play whole the time you had to wait?
Avguste Antonov:
-yes, I do have the glasses habit

The fact is that given how much I move, my glasses tend to slide down my nose, so sometimes, and to be honest, quite often, when I am not playing, I am pushing them back.
– the couple of minutes before playing were not about being nervous. It is about the music, feeling the music and enjoying the music.
13.) Max Pen: Here: music video 2 You played alone as a soloist if I am right. What emotions did you have when you where done and the crowd applauded? Was it a really hard piece to play?
Avguste Antonov:
The piece on this video is the 3rd movement of "Fantasy-Inventions" written by composer Carter Pann, who is also a very good friend.
When I was done, I was excited, happy and relieved all at the same time. And all of those feelings because the audience loved the piece and the composer was happy.
As far as I am concerned, the Fantasy-Inventions is one of the most difficult and wonderful works in the piano repertoire.
14.) Max Pen: What are you biggest goals now? Do you want to because famous one day?
Avguste Antonov:
This can be summarized by one phrase. I aim for the stars.
There are many works that I haven't performed, many locations where I haven't performed.
Everyone would like to become famous, but this word and its meaning really depends on the person. For me being famous is perform recitals , perform concertos all over the USA and possibly the world.
15.) Max Pen: You have had the fortune of working with some other people who are also musicians. Did some of those inspire you to even go further then you expected to go from your self? Where do you see your self in 5 years from now?
Avguste Antonov:
Over the years, many musicians inspired me and pushed me to improve and go further.
My parents, Herve N'Kaoua (my last teacher in France and my mentor), Jack Winerock (my teacher at the University of Kansas), Tamas Ungar (my teacher at Texas Christian University), Carter Pann (composer and dear friend), John Lynch (director of bands at the University of Georgia), John Paul Johnson (Professor at Wichita State University), the Price Rubin & Partners management company (link), all the pianists, composers and other musicians I have met and worked with.
5 years from now? Good question. I hope to have more and more concerts over the years, but I will use the phrase many sports team coaches use: "One game at a time".
16.) Max Pen: Do you recommend young folk to follow the same road you did? As in doing the same things?
Avguste Antonov:
Each person path depends on that person's goal. My goal has always been performance. From a very young age I was trained as a performer and I have always done everything with the goal of performing.
Whether my path is one to be followed is for each musician and each student to decide.
17.) Max Pen: Did you really have to give 100% of your self to get to the point you are now? You are also Piano Instructor, is it your main job, when your not busy with concerts and all? What makes you most happy or pleased with doing that job? Do you really aim to spread your knowledge to the students?
Avguste Antonov:
Yes, I have always given and still give 100% of myself. In any job, any activity, to be successful, one has to always give 100%
Yes, I am a piano instructor and I teach about 40 students per week. I teach at a private school in Grapevine, Texas called The Master's Touch School of Music & Performing Arts, LLC. This is of course in addition to any concerts.
I love teaching all ages. It is a pleasure to be able to transmit what I know to my students. It is a pleasure to help my students grow as musicians and persons.
As a teacher, one of my goals is to spread my knowledge to all of my students.
18.) Max Pen: How do you make sure your teaching is never boring, or how in a other way do you make sure that what you try to bring over to your student will stay in your students head? (As in some teachers tell much but it goes into the student ear and in the other one goes out the information the teacher just told.)
Avguste Antonov:
Teaching methods vary depending on the student. Each student is different and each student has different needs.
As a teacher, I am known to be quite strict with my students and to make them repeat some passages multiple times, count aloud, do music theory and so forth. All of the above combined allows for a student to remember.
19.) Max Pen: How do you combine gaming and making of music? Which of both do you do most? And what games do you like to play?
Avguste Antonov:
Gaming and anything involving gaming is in a sense relaxing for me.
I obviously perform and teach much more than I game, however when I can, whenever I am able to take a small break, I do play games and work with gaming communities.
Currently I play Black Prophecy (in closed beta), Battlefield Play4Free (in closed beta), Company of Heroes Online (in open beta), Hattrick (soccer browser game) and chess (Chessatwork.com, GameKnot.com)
Over the years, I have also worked (still do) with many gaming communities and I have also led my share of gaming clans:
Past:
2006-2007 Mentor for AirdaleOps (Americas Army anti-cheat community)
2006-2010 Administrator for CheatBusted (Americas Army anti-cheat community)
2006-2007 Americas Army Clan leader
2006-2007 2Moons (Acclaim Games Inc) volunteer moderator and volunteer game master
2008 Eve Online Corporation leader
Now:
2008-now Administrator for Lords of Clan Tribe, a gaming community (http://lordsofclantribe.com)
2010-now Owner of AAMag, Tactics & Links, pdf mag for Americas Army (hosted at 24-HR Gaming)
2010-now Moderator for 24-HR Gaming (http://24-hrgaming.com/ )
2010-now North America Drill Instructor for TAW-Company of Heroes (http://taw.net)
2010-now Owner of GamesOverview, a brand new gaming discussion forums.
Comment of interviewed person: I would like to thank you and Interviewed You for the interview and the great questions.
Looking forward to any follow up questions from Interviewed You and its community.
It was really very interesting to interview you Avguste. I learned quite a bit more with reading the interview about the life of a musician. I hope everyone has a great read. -Max Pen