Word Count: 2240
Takes: 4 minutes and 90 seconds to read
For today a interview with Wickett, real name Paul. He has found some time to be interviewed by us. He is Support Staff on one of the largest free forum hosts in the world. FFO, FreeForums . Not only that but he also owns a blog and works on 3 other forums also as staff:
Owner – The Forumist Administrator – Gamers Imperium Global Moderator – The Wirre & also Global Mod on Sotendo.
1- Max Pen: How did you find out about FFO and why did you join? How did the site look back then when you joined? Did it had for example the option to go premium and get advanced hosting? Your first post made, a topic to promote your FFO forum when you signed up: promo topic What was it about and how was the experience running that site? What caused it to end eventually? And why is the link still working: site main link
Wickett: I had started a small free website called GamerInfo, and wanted a forum to go with it. I found FreeForums through an internet friend of mine, and he was the one who actually got me all set up. After that, I just started running things on my own.
At the time of course, FreeForums was still running phpBB2. It wasn't until a few months after I started GamerInfo that V3 came out. Advanced Hosting was an option, but I'm 99% sure Premium was not. I definitely do not remember seeing it anywhere in my ACP.
GamerInfo was exactly what it suggested. A small gaming community created to bring you the latest news in the gaming industry. The forum lasted quite a while, but never really took off. The experience that I learned from it was so extremely beneficial. When I started it, I was the perfect example of a complete noob. By the time it was over however, I had learned a lot. The closing of GamerInfo was mostly due to the lack of activity, even from me. I had turned my attention more towards another forum, and decided to finally write GamerInfo off as my first attempt, and a lesson in experience.
Ha, I have no idea. That forum has been dead to me for years. I had no idea the name was even being used.
2- Max Pen: You where first a member when you joined what made you come back and log on? In the beginning to bump your promo topic what made you get involved in other areas as well? Finally what made you become a staff member here?
Wickett: Off Topic primarily. I saw some interesting topics in there, so I decided to continue to drop in and chat with some of the regulars. Over time, I started venturing into General Support, and started helping out in there. Still had a lot to learn at that time, but I eventually got the hang of it. When they sent out a message saying they wanted more Support Staff, I threw my hat in the ring. I really enjoyed the kind of work that it was, so why not be official? After a little time, I got the position. 
3- Max Pen: Did the admin team ask if you wanted to join the support team or did you ask it your self at the right time?
Wickett: I asked. They sent out a message to all forums like they occasionally do, and when I saw it I sent in an E-Mail about myself as they request, and then went to work in General Support.
4- Max Pen: You are 15 months now a staff member on FFO, did you ever think of quitting with the job? What has and still does keep you going for all those months to stay on the team?
Wickett: No, I have never seriously considered quitting. I simply enjoy it too much. I've seen lots of people burn out and just leave. I always felt that once they had the title, they no longer had a goal to shoot for, so I set a goal for myself. Be the best Support Staff you can possibly be. That's a goal that will forever keep me going. Over the time of being Support Staff, I've written down a few handy rules to remember to keep in mind. This reminds me of #13. "Don't work yourself to death. You will burnout. Pace yourself." I've seen a few Support Staff come in and answer about 30 questions a day, but only for about 3 days. They burned out, and lost all desire. A trap I try to avoid.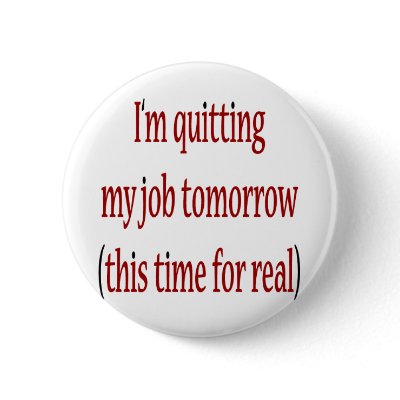 5- Max Pen: The work as support staff exists as in replying to questions in the support forum. Have there been days or a day that the new amount of topics created that day where just to much to cover? Has the work load got to higher points or has it stayed on the amount you expect it to be most of your time as staff?
Wickett: There have been a few times when the workload was overwhelming, but it got done. Whether I had to buckle down and do it, or another Support Staff come in and give me a hand, it always got done. Activity has stayed consistently busy just as I expected it would.
6- Max Pen: What about the support community, has it stayed like it looks now sins the time you joined? And what about the character of the forum here. Do most members just log in to promote there forum and then go back offline or is there a certain amount of users who come back because they like how it is here?
Wickett: The Support Team has changed many times over in the time that I've been on it, but nothing very drastic.
The overall character of this Support Forum in my opinion, is formal yet friendly. Yes, we have several members who keep coming back, and I think it's simply because most people do like it here. They feel as though they're a part of a big work, and indeed they are. FreeForums would never be where it is now without them.
7- Max Pen: You are in the top4 of having most posts on this support forum. But Sabre is top3 with 12329, 3944+ more posts then you. How come there is such a major post difference between you two? Who of you 2 does the most of the work load on a daily basis, or is it equal shared?
Wickett: What can I say, she's a beast. Haha. She is simply a very steady poster, more so than I am. Last summer I graduated, and also got a job, so my life was a bit turned around at that time. It was during that time that she past me in posts. As well, my work doesn't just exist here in the Support Forum. I have written quite a few articles for our Knowledge Base, and I focus a lot of attention on our customer's feedback and MOD suggestions that they come to us with. Our workloads vary pretty much every day, so that's pretty much impossible to answer.
8- Max Pen: Recently a new support staff has come, now you guy's are with 3. Is this the first time ever sins FFO's history that it has now 3 staff members as support? And why now is it getting to hard to manage with just 2? How is the work relation between you 3?
Wickett: No, as a matter of fact, when I first joined the team there was 4. It has however, just been Sabre and I for a long time now. We simply wanted to give our customers faster support, so we recruited a third member. Our relationship is nice. We work well together, and the job gets done.
9- Max Pen: po$eydoNNN* used to be a support staff to, he stopped. Do you know why and do you still have contact with him from time to time? Was he on the staff team before you joined as staff? Did he shared anything with you of experience during the time you both worked together?
Wickett: If I remember correctly, his life simply became too busy to keep it up, so he decided to step down. Unfortunately I do not get to speak with him any more, but he definitely did teach me a few things in my time of working with him.
10- Max Pen: What have you learned, found out, seen, etc … with being a support staff here for this long? How long are you planning on doing this job?
Wickett: Way too much to summarize. I've learned and seen a lot. It's been a wonderful experience, an experience that I currently have no plans of giving up.
11- Max Pen: Is there much behind the scenes communication between all ranks? Are you always up to date with changes happening before the members get updated? Is there some sort of a staff room to on this forum?
Wickett: I'm not going to get into all of that. I will simply say that the team here is exactly that. We are a team, and we work together to keep our customers happy.
12- Max Pen: Why is FFO so good to wards other free hosts? What are your favorite features that FFO offers to its users?
Wickett: FreeForums is simple. I think that is something that a lot of people may look over sometimes. You go to our Home page, and within minutes you have your very own forum, with dozens of features and modifications. I don't really think I could just peg one or two features and call them my favorite. There's something for you, no matter what kind of forum it is.
13- Max Pen: Is it in the support forum always civil, do the people who ask support show respect and patience? Or do you have to deal sometimes with very annoying people?
Wickett: Some do, some don't. Regardless, we treat everyone the same and do our job. Everyone gets frustrated sometimes and that's completely understandable.
14- Max Pen: Now you also write articles on your own blog: The Forumist From where its name? From the 4 articles you have wrote, which do you think is most helpful-informative? Do you write them based on what you have done or had to deal with, or even from what you have read from others, then reflected in your own words?
Wickett: The name "The Forumist" is simply a play on words. Someone who deals with forums and views them from an artistic standpoint. I think they all have their meaningful attributes, though I would say my most recent (Dealing With Troublesome Members) would probably be the most helpful, especially to people who are new to the forum scene. The articles are simple lessons that I've learned over time, some hard lessons learned, which is why I try to help other Admins avoid the same pitfalls.
15- Max Pen: Before the blog you owned WiiRiiport.com. What was it about, was it from that project-forum you learned most about managing a community online? How much posts,topics,members did you get before it closed?
Wickett: WiiRiiport closed with a little over 4,500 posts, Just under 500 topics, and roughly 80 members, so nothing too massive, but I definitely look back on it now as one of my greatest stepping stones. I actually think that GamerInfo was the forum that taught me the most, but WiiRiiport was without a doubt the nicest phpBB forum I had ever built. It received many compliments from even my pickiest of friends. It was tough to see it close, but it was buried with honor.
16- Max Pen: To what staff rank goes most of your time of the total 4 boards you are staff at? And what made you become staff on those other 3 boards?
Wickett: That would definitely be FreeForums. Second would be Gamers Imperium as we're currently trying to get it off the ground. Sotendo and TheWiire both are not so much at the moment, but could pick up.
A friend called me up on the phone one night, and told me he wanted to make a nice gaming forum as something he could do through college. Thus Gamers Imperium was born.
Sotendo is actually a very old forum that a group of guys made several years ago now. I at first came in as a member, and eventually became a Moderator for them.
TheWiire is a little more of sad story actually. It's an older forum now, and the place is losing its once red hot flame. Because of previous experience, they brought me on as a Moderator to help bring some new life to the place.
17- Max Pen: From where the username Wickett, is it taken from Star Wars? Is there any story behind it why you took that username and not a other one?
Wickett: Yes it is, very good. Wicket was the name of the Ewok who found Leia in Return of the Jedi. I merely changed it a bit by adding an extra "T" at the end.
Thank you Wickett for allowing me to interview you while you are very busy with this job and others. It was really an honour to interview such a veteran of FFO if I may say it in those words. I think this is a nice interview for people to get to know you a bit better, as you amongst other staff are helping out alot of people on FFO. -Max Pen